Pioneering, straight talking, tech loving cloud accountants.
We're a friendly bunch of high-growth cloud accountants based in the North East. Inspiring ambitious growing businesses across the UK.
We live and breathe tech.
We're more like a tech company than a traditional accountancy firm. We stay clued up on the latest financial technology stacks to help you understand how to build efficiencies and scale your financial processes.
We speak like normal people.
You'll have a dedicated virtual Blu Sky finance team looking after your account. That means you can pick up the phone and speak to a real, friendly human being whenever you need to.
We look forward, not back.
Financial software brings the numbers right to your fingertips. We help you make sense of it all, and uncover valuable insights that inform future plans and help you build a thriving business.
Going for investment? We've got you.
We've worked with B2B and SaaS businesses from pre-seed to Series A stage and beyond. There's a lot to think about, but we've done it all before, quite a few times! So you're in the right hands.
Don't take our word for it…
"Blu Sky are always really approachable, no matter what the problem is or how silly something might sound, they will always respond. We get monthly accounts, lots of tips and advice and a meeting every month to go through what we can improve within the business"
Nic Flyn, Co founder, Nebula Labs
"The team at Blu Sky are amazing. Simply put. They look after all our accounting needs, and keep us on track with reporting, reconciling, submitting everything to HMRC etc. A great team spirit – they are like an extension of our team. We couldn't be nearly as efficient without them!"
Sarah Thackray, Founder, Beaconhouse Events
"Blu Sky gave us the confidence to grow our business by giving us real-time and longer term insights into our finances."
Ellen & Henry, Co-Founders, Vida Creative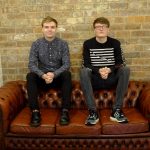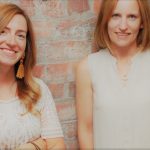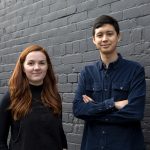 Featured blog
Xero Bank Feeds: What Are They and Why Should I Be Using them
Setting up a Xero bank feed has many benefits, including helping you save time every day.
Read it here