Ride Electric is a Newcastle-based company that are all about getting more people around the UK to take up active travel using eBikes
We've had the pleasure of working with them since they set up shop in 2017 – dare we say they've become good friends of ours!
We caught up with joint founders Dave Anderson and Craig Goff-Cooper about how the business works with Blu Sky, and how cloud accounting is one of the things that's going to help Ride Electric reach its ambitious growth plans.
Tell us a bit about Ride Electric
We founded the company in 2017 with the aim of bringing something new to the bike industry. Generally, it's a very traditional industry – it's set up really well for mountain and road bikes but not eBikes.
With more people taking up active travel, we wanted to build a business around getting more people to start using eBikes.
We're not just a bike shop, although we do have one! We do lots of commercial engagement with organisations like the police and NHS to explore how eBikes can benefit their employees inside and outside of work.
We also help businesses with high footfall, like caravan sites for instance, to bring in extra income and set up their own eBike rental service.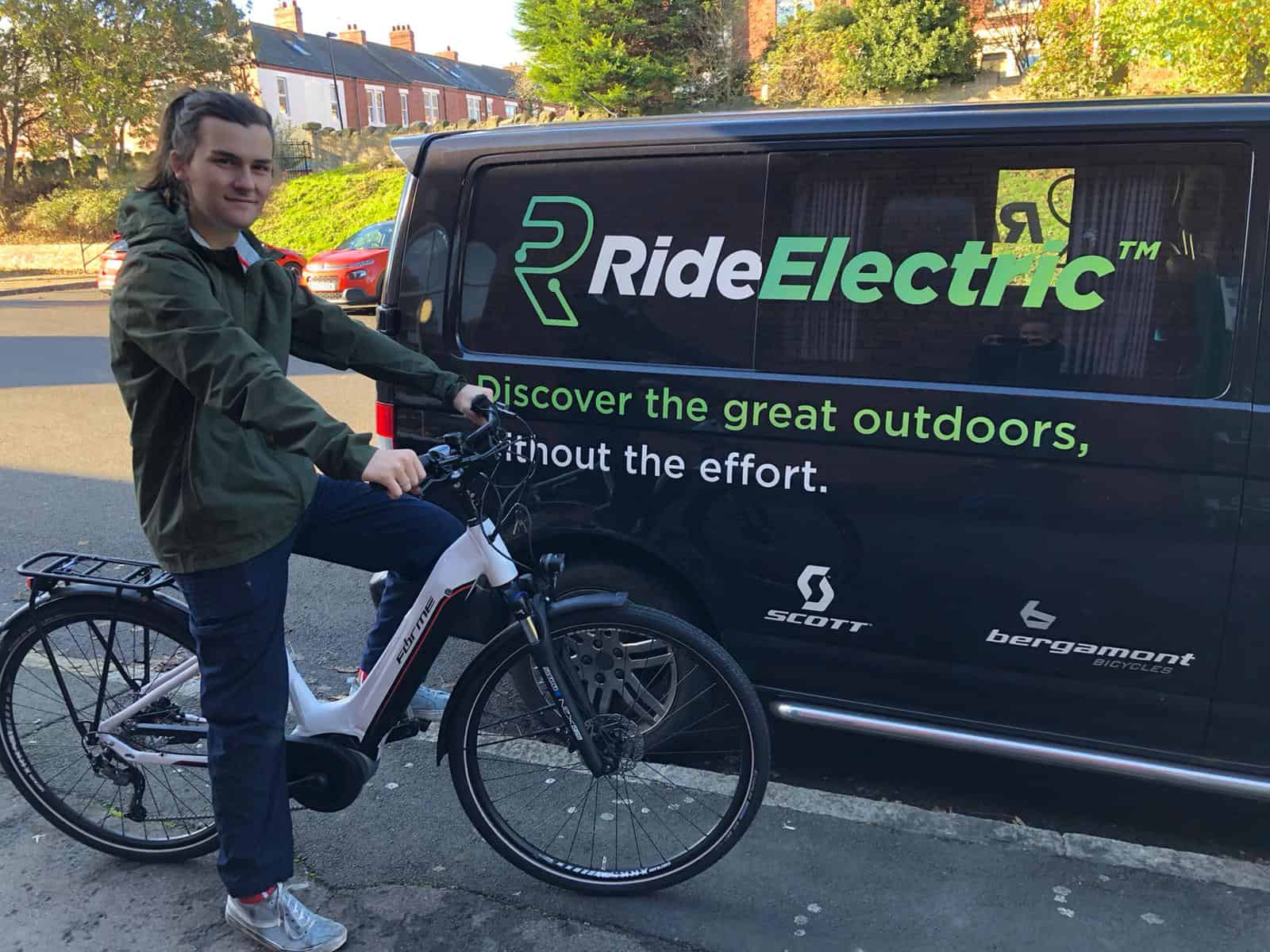 Why were you looking to outsource your accounting?
We see the value in having well-connected partners who have specific expertise that our own company doesn't have access to, or maybe can't afford to have in-house.
Outsourcing offers a cost-effective way to get the expertise we need without having to employ someone in our own business.
Why did you go with Blu Sky?
We knew some of the Blu Sky team before we set up Ride Electric, but the main reason was that they fit with our mantra of doing everything digitally.
We wanted accountants that really understood digital because we're a paperless company that's focused on scaling by leveraging tech, rather than growing in people-numbers.
Blu Sky is also a digital-first company that has a focus on integrating technologies to automate what they do wherever possible, so this really appealed to us.
And how have you found working with us since then? Be honest!
Absolutely brilliant! And you can quote that.
We're manic about cash flow and checking where the business is so at first we were a little reluctant to hand it all over. It was quite a big move for us at the time, but it had to be done.
Blu Sky have always been very different and we've definitely experienced that since working with them. They look forward and don't look back like most accountants tend to.
They've put tools in place to allow us to manage the business effectively – for example, they've helped us automate a lot of our bookkeeping through Xero and Receipt Bank. All of our internal processes are digital which is even better as all of the software talks to teach other. It's a cost and time-efficient way to manage everything.
We also work with the Blu Sky team on our financial planning which allows us to make informed decisions on the direction of the company. We have a well-planned budget in Xero, which is integrated with the Float platform for cash flow planning.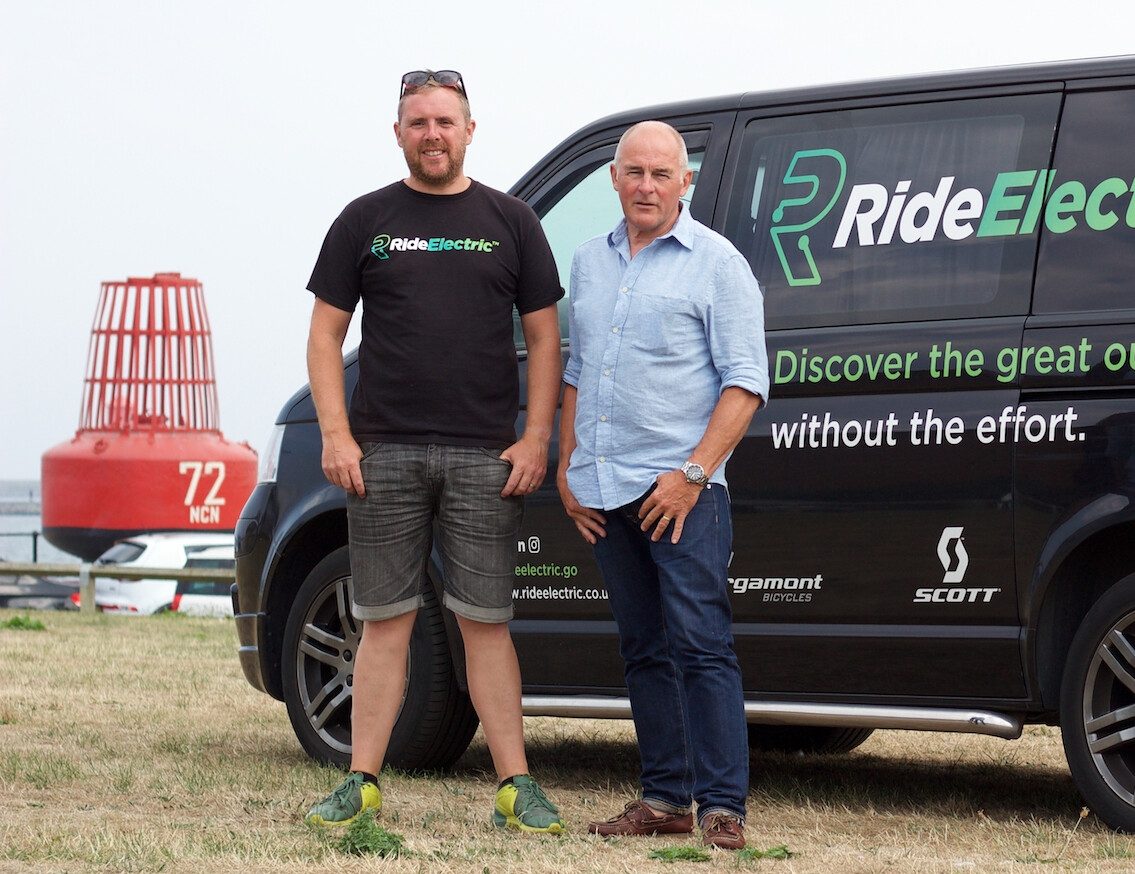 Blu Sky have always been very different and we've definitely experienced that since working with them. They look forward and don't look back like most accountants tend to.
Dave Anderson Ride Electric
How will cloud accounting continue to support your business in the future?
We've had a record start to the year in 2020 and have got some exciting plans to expand the company. The only way to make this happen is to use digital tech to the extreme.
The fact that we've embraced cloud accounting means we've been able to deal with the rise in demand without much of a rise in accounting admin.
For example, we've got Xero and Receipt Bank connected to our online booking systems, so when someone makes a payment we don't need to do much admin at all because it's all automated! We'll be able to cut and paste this solution when we go ahead with new ventures.
Quickfire question! What are the three main benefits of outsourcing your accounting?
It's cost-effective – you get a lot of value from the strategic advice through to the bookkeeping and VAT services.
The breadth of accounting skills that outsourcing brings into your business without you having to expand your own team.
The forward-thinking leadership you get from Blu Sky!
Anything else you'd like to tell us while we've got you here?
Blu Sky are a digitally aware and digitally astute team. We're truly working in tandem with them, and working with each other's strengths.
Their skill, knowledge and experience comes shining through in everything they do!