The term 'cloud accountant' is used quite a lot these days, but what does it actually mean? Our Co-founder and CFO, Jon, cuts through the jargon, explains how it differs from traditional accounting, and talks through the benefits.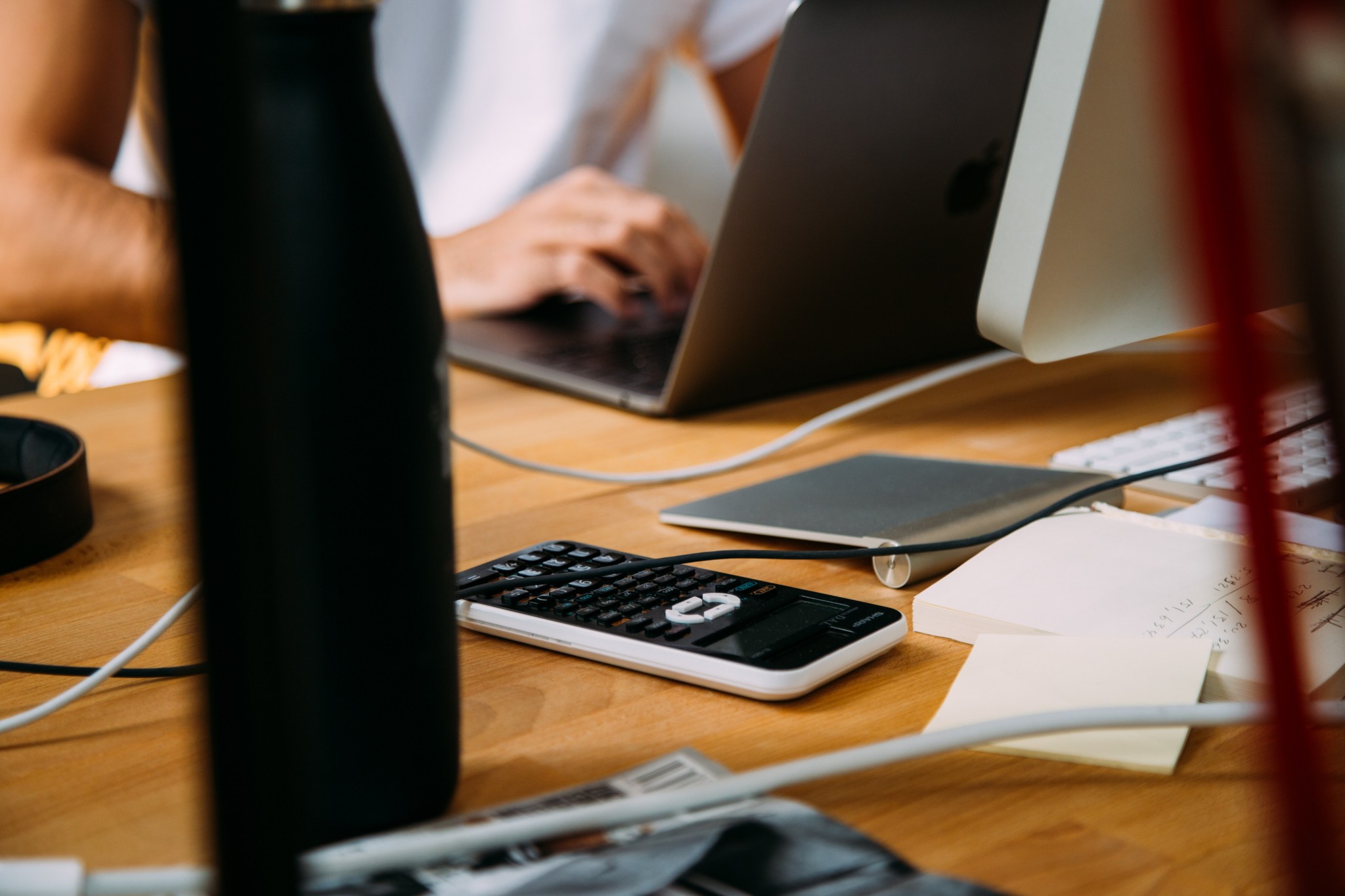 Cloud accountants: The definition
A cloud accountant = accountants that are using cloud-based accounting software like Xero and Receipt Bank as the basis for supporting their clients. These types of software products allow you to work with your cloud accountant remotely.
Your cloud accountant has 24/7 access to all of your financial data in real-time which means they can be highly responsive when giving advice and helping you make informed decisions.
Suddenly, submitting VAT returns, creating management information, running cashflow forecasts, submitting corporation tax returns, and doing all the other essential compliance tasks can be completed in the cloud.
Is it easy to start using a cloud accountant?
Your business will need to do a couple of things to get going. 
First, connect your online bank account to Xero to get your daily bank transactions in there. Secondly, add Receipt Bank to your phone – along with email, the Receipt Bank app is how you'll forward images of receipts and purchase invoices to be reconciled (often automatically) in your accounts.
Cloud-based software gives you your own access and visibility over your business performance and numbers. So you can see everything your accountant is doing and get your own information whenever you need it.
Then, by hooking up access to Zoom or Teams, you're ready for the relationship with your cloud accountant to blossom via largely 'online' contact. Or over phone or email when needed.
What's the difference between a cloud accountant and a traditional accountant?
Traditional accountants… enough said, they are traditional. They use lots of paper, and you'll probably be asked to send bank statements, and copies of all invoices and receipts in the post!
These then all need to be processed, often being housed on (potentially pretty clunky!) server-based accounting software which you have no visibility of. Then, as if by magic, you might get some numbers also on paper or maybe in a pdf when you ask for it, but probably via a letter!
The traditional methods are generally more manual, take longer, and you've guessed it, don't benefit you but benefit your accountant. This was the only option 10 years ago! That was 10 years ago though. 
Today, technology enables the automation of bookkeeping and accounting tasks, right through to the whole compliance process. Working with a cloud accountant will help you become more efficient, save you time, help you have more timely, accurate, and up-to-date information about your business – so you can make the right decisions at the right time.
So what does this mean to you?
The impact on the way a small business owner works with accountants is huge.
Having your software automatically pulling in your bank transactions to Xero, combined with a paperwork management system like Receipt Bank – will significantly cut down the time you need to spend doing this stuff.
Imagine printing off your bank statements, printing off all of your invoices and receipts, ticking them off and having to put the whole bundle in the post – no thanks!
Using the cloud means being able to view your financial performance in real-time. You'll have better visibility over cash flow, and you should be better equipped to make more informed decisions.
It all seems too good to be true…
… Maybe it is. Be wary of those firms advertising very low monthly fees – cheap rarely means quality and value. Keep a few things in mind:
Service levels
There's no such thing as a free lunch! Watch out for very low fees.
Generally speaking with any practice (and in life!), the less you pay the worse your service level is going to be. You may find you're waiting for days for responses to your questions. And if you call you might always speak to a different person which doesn't help you get your questions answered.
Your bookkeeping won't be kept up to date, and you may find returns are submitted late. Frustratingly, it's also sometimes difficult to talk to an actual accountant, lots of 'account managers', not so many accountants!
Packages on very low monthly fees will also usually try and keep all communication to email which can lead to inefficiencies and inhuman responses.
Extra Fees
Secondly watch the 'extra fees'. The monthly cost may start low but then creep up as more and more additional fees are added for things you may have thought were included.
Always make sure you understand what's included and what's not at the outset.   
Could you do it all yourself?
The software is intuitive, and it's designed for people who aren't accountants to be able to use it. So in theory you could go it alone.
Will you get a good night's sleep though? Do you really know everything has been done right? After all, you don't know what you don't know.
Getting the peace of mind it's being done right is what your cloud accountant will give you. And you can use the time you get back to do what you do best…run your business! No wasted time doing boring 'admin' that you don't really know how to do.
Cloud accounting software
There are loads of products out there now, but some are definitely better than others. We're a Xero platinum partner and all our clients are on Xero, so we're a bit biased there. It's for a reason though!
Xero integrates with loads of other applications (expenses management, CRMs, inventory management, booking/ invoicing systems) which makes it a really useful platform to help grow your business on all sides.
Looking for a cloud accountant?
We're a paperless accounting firm that does everything using the cloud. We're proud to use tech to give our clients full visibility of their numbers and make the decisions that help them move their business forward in the best way possible.
Drop us an email to info@blusky.co.uk if you'd like to have a chat about how we could work together.