The Old Hundred Pub in North Shields has shed its former public house appearance thanks to construction firm JD Joinery and Building Services and the design skills of Blake Hopkinson Architecture to unveil a new, decidedly more corporate image.
Known as the 'Tun' to locals, the pub was closed in 2014 following a review leading to the Old Hundred losing its license to trade. Although operated under a number of different guises for over 100 years, the pub was taken on by Blu Sky with a view to completely renovating the ground floor to give the space a completely new lease of life.
Jon Dudgeon, partner at Blu Sky said: "We're delighted to finally showcase how the Tun has transformed from closed down pub into the contemporary office space at the very heart of where our business first started, North Shields.
"Thanks to the sterling work of the team at JD Joinery and Building Services and Blake Hopkinson Architecture we have an office we are incredibly proud to call our corporate headquarters. We have open plan flexible working space, breakout areas, new meeting rooms to support communication with long-distance clients and most importantly, the original wooden bar as a constant reminder of the history of the Tun."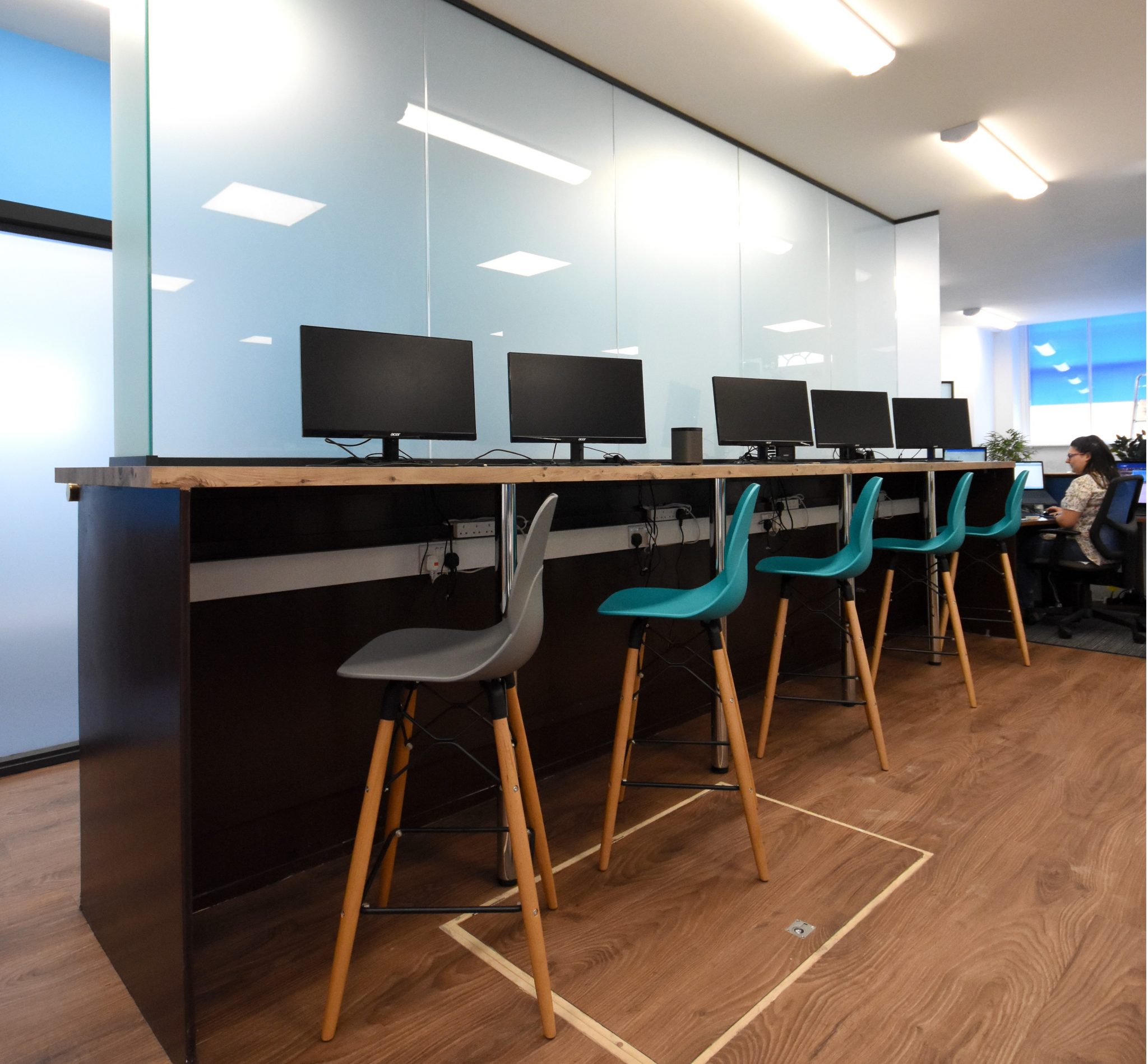 The wooden bar has been shortened but now stands proud as the central point of the new main office, supporting up to five individuals to sit and work if required. The main office houses over 20 members of staff in a linear desk arrangement with all furniture supplied and installed by North East firm, the Human Office.
James Hopkinson, partner at Blake Hopkinson Architects comments: "Pubs naturally have large open lounge spaces that offer a good alternative to use as modern office space. In the case of the former Old Hundred pub, the space was in a mostly shell-like state with most of the features removed but the central bar area offered a floor plan with which to structure working space for all employees.
"Working through from the main front of house reception, the Human Office was able to supply a completely flexible desk solution that supported people moving around the room to work, including desktop power points and data access. Similarly, the three smaller meeting rooms have been designed to support the need for staff to communicate with clients using technology via a screen or face-to-face meetings."
Blu Sky were keen to manage the working patterns of their 20+ team of employees with a flexible working environment that offers privacy, social interaction and agile working space. The result is a transformative office fully designed to meet the needs of the forward-thinking company culture at Blu Sky.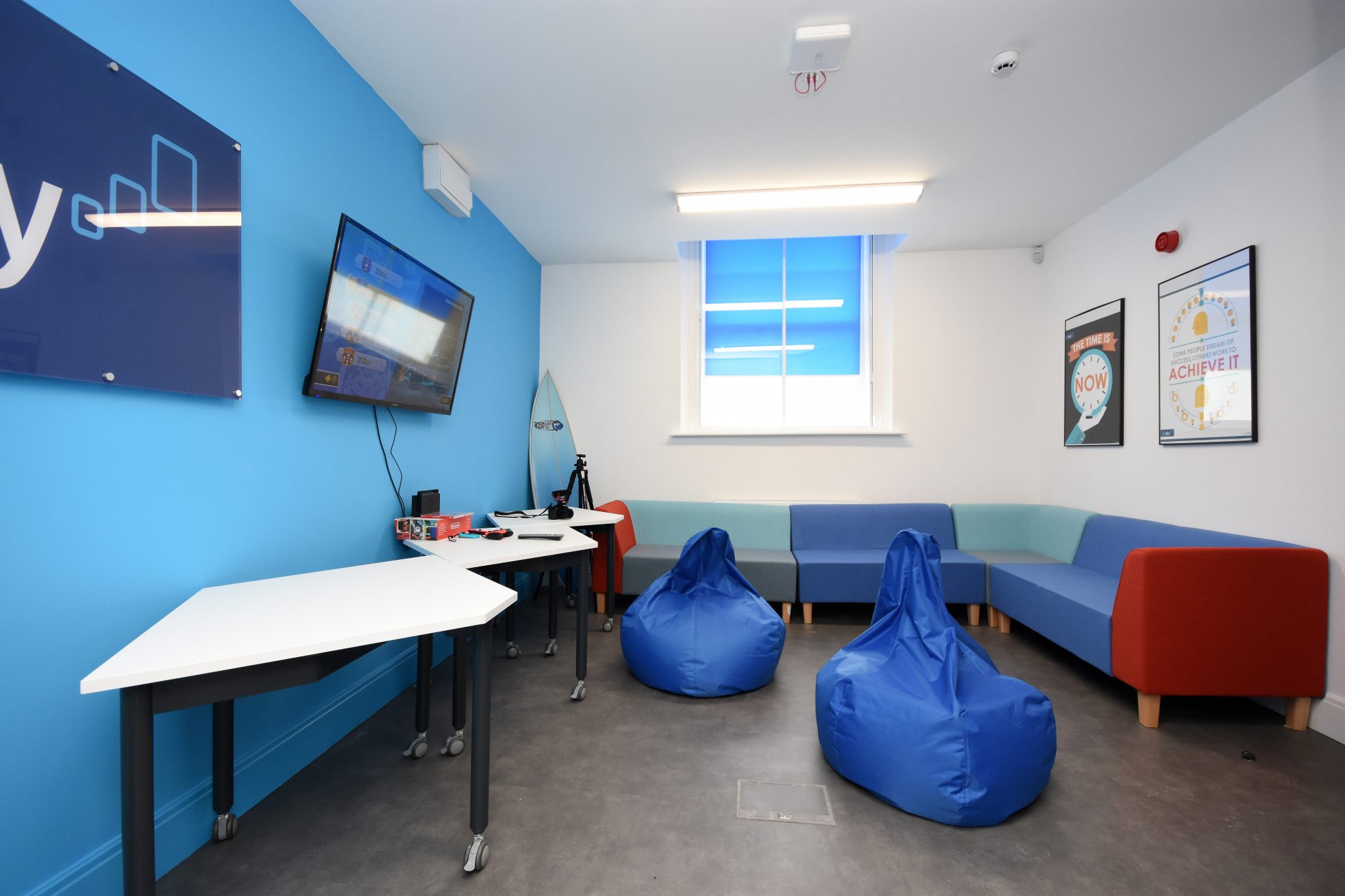 Shea Grimsdale, project manager at JD Joinery and Building Services comments: "it's been quite the turnaround from pub to corporate office but the construction that has taken place has made the space a truly fit-for-purpose working environment. We did try and retain as many features as possible but given the new use, there was a number of considerations to take into account to make a former pub a working office. The biggest issue was the need for soundproofing between meeting rooms and better glazing options to reduce road noise and retain energy within the building."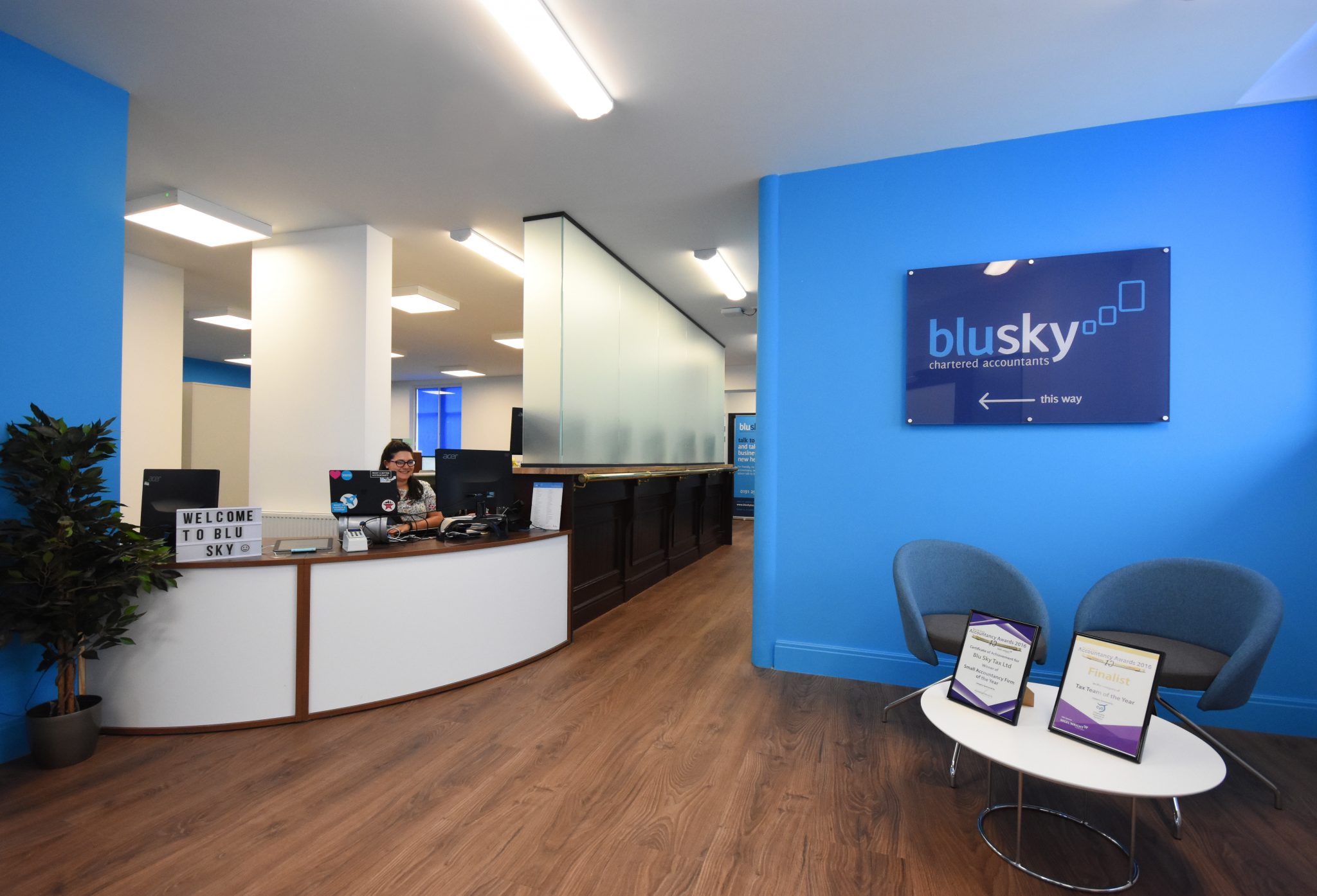 Blu Sky work with ambitious start-ups, established businesses and freelancers and occupy a unique position as one of only a select number of firms worldwide to be a platinum partner of cloud-based accountancy software, Xero. Their new office supports expansion as demand for the firm to act as 'virtual CFO' to a portfolio of clients based outside of the region continues to grow.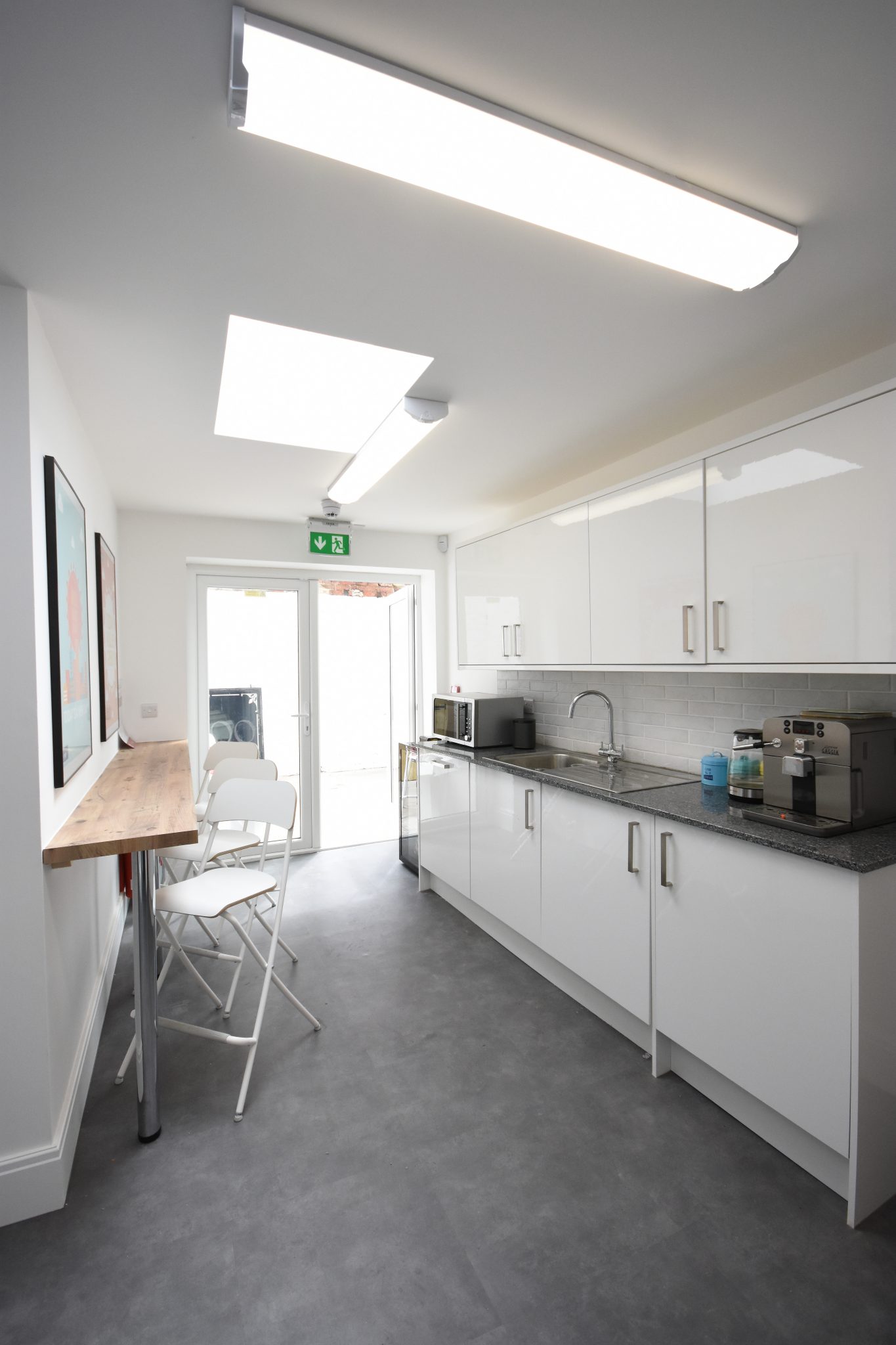 Jon Dudgeon, partner at Blu Sky continues, "Supporting our growth potential was one of the major drivers when it came to looking at new office space. The final design fully supports this and we have factored an increase in staff numbers into the flexible layout arrangements. With the vivid interior decoration scheme a constant reminder to staff and visitors of the Blu Sky branding and corporate identity, we are thrilled to be part of the next chapter in the long history of the Old Hundred Pub."