Hi Oliver, great to (virtually) chat to you. So, can you tell us a bit more about your business and what's involved in the day-to-day?
We provide specialised, innovation coaching to finance teams within a wide range of organisations, mainly helping finance executives with implementing the latest technology and upskilling their teams.
My mission is to give finance directors two days of time a month back, to help enable their teams to add more value to their business. The goal is to use these two days to enable finance transformation, team development and technology innovation. I'm a former finance director at Microsoft, a Chartered Accountant and a certified coach so I've got some really valuable experience I bring to my clients.
I only engage business advisers who have similar (or better!) experience to me as I know how specialised and niche this area of professional development is – working alongside seasoned professionals really does make all the difference.
If you're an accountant, why do you pay another accountant to do your accounts?!
Good question! I want to focus 100% of my time on doing the most client work I can, to support them as best I can and also generate value for my business. It makes commercial sense for me to outsource and automate the business processes I was doing in my career 15 years ago as I know how time consuming they can be.
Although these processes are absolutely vital to the lifeblood of the business, they can also provide a distraction to the business's main objectives. For me this means developing great client solutions so this is why, when I started the company, I decided to seek external accounting support.
What was specifically appealing about Blu Sky's startup business support?
They just really understand the needs of startups, the nature of a growing business and the kind of growth projection support and financial advice SMEs specifically need.
Blu Sky also has products that suit my budget – especially as my initial revenue was low. They gave me great advice and made me consider a number of financial aspects that I hadn't actually considered myself.
The last profit and loss (P&L) I was responsible for as a finance director was $4billion, my current one is at the opposite end of the spectrum – so the challenges I'm facing are very different, and Blu Sky genuinely understand that.
They helped me think through the right tools and processes. They helped me work through how the directors of my company should be paid. They gave me a great heads up on some of the things I might not be thinking about but definitely should be. Their sense of my blind spots was, well, spot on!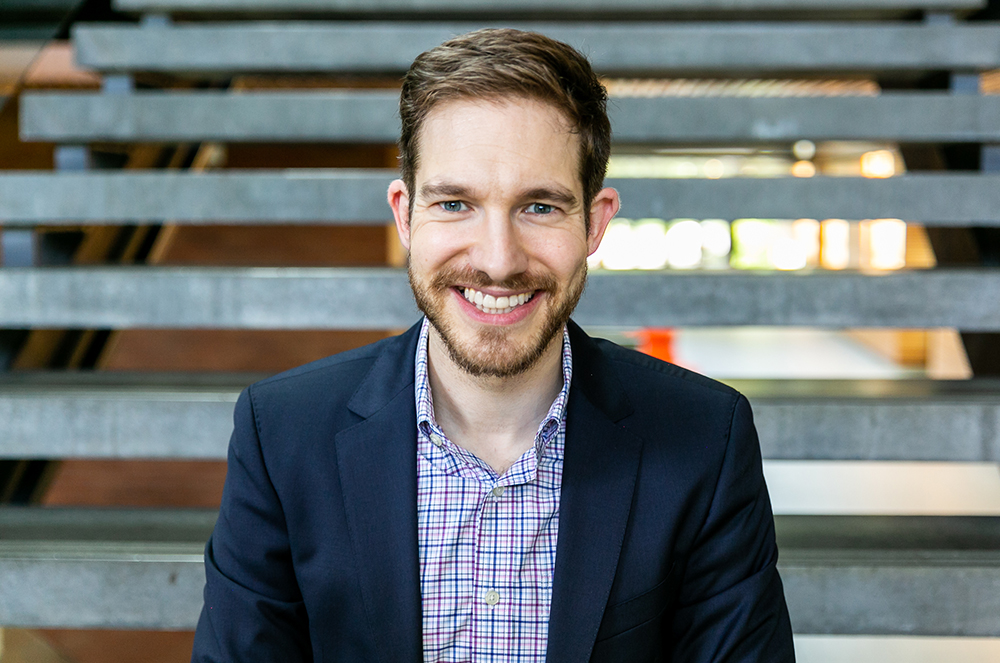 "They helped me think through the right tools and processes. Their sense of my blind spots was, well, spot on!"
Oliver Deacon Finance Coach
How did Blu Sky help you think about business processes and technology?
They started with looking at my objectives, my business and commercial goals and then worked backwards reviewing the business processes I would need, and the technology I required to support these processes in the most efficient way.
It's amazing to have the right financial systems in place from day one, as my business has taken off and my revenue grown, I can't overemphasise how much of a difference it makes to scaling when you have processes in place that can grow with the company.
What's a process or piece of technology that makes a big difference for you?
I would say getting your expenses into your accounts in the right way can be very manual and not a good use of a business owner's time. But, thanks to Blu Sky, and Receipt Bank's integration with my accounting software Xero, all I need to do is forward my invoices or receipts to a single email address, and they are automatically in my accounts the next day. This makes me so happy!!
I know business owners who spend literally hours a month manually making this work – it's such a relief knowing that it's all done for me.
Finally, why did you choose Blu Sky Accountants over any other accountant?
Every day, I am so pleased that someone else, who I can trust and has the right kind of experience and skillset, can take care of my finances. Blu Sky manage my tax calculations, submit my company legal documents and they're my publicly available registered company address too so I don't get bombarded with junk mail.
All of these are among the many things that keep small business owners awake at night which I don't have to worry about. At any time, I can see where my numbers are at. I'm really happy with the choice I have made.