Redu is a leading provider of gift card and retail marketing solutions. We worked with the team to update and implement a new internal accounting system that embraces cloud accounting technology. Let's hear more from finance director, Ross.
Hi Ross, could you tell us about Redu?
Redu includes two companies, Redu Group Limited and the recently acquired Redu Retail (the trading name for MBL Solutions Limited).
The entities include multiple revenue streams with the bulk of revenue for each coming from affiliate marketing commissions and corporate gift code services, respectively.
We offer three main services:
Redu Retail – In which we help retailers develop, manage, and succeed in the gift card and affiliate industries, by using our vast experience alongside the most advanced technology in the world.
Redu Rewards – Our white label reward platform which allows employers and membership organisations to deliver everyday benefits that help their employees and/or members' salaries go further.
Redu Reach – We use our in-house technology, powered by over 6 years of historical data, to predict the right product at the right time. We deliver relevant and engaging content direct to consumers' social feeds, and genuine incremental sales to retailers.
How have Redu and Blu Sky worked together?
Prior to our work with Blu Sky, Redu had no fully functioning internal accounting system!
One of my first tasks on joining Redu in December 2020, was to bring the accounting function for each company in-house to enable the preparation of monthly management accounts and to improve overall financial reporting.
At the time each entity had its own external accountancy firm preparing management and full year accounts. In order to bring the financials in-house, we wanted to optimise use of the Xero accounting system, which both Redu  companies were already using to an extent.
I brought Blu Sky on board due to their Xero expertise, to help assist with the overall conversion of Redu Group Limited's accounts from the previous, externally prepared Sage system.
We also asked Blu Sky to help with running a health check on Redu Retail's existing Xero processes.
Alongside this, we needed Blu Sky to assist us with processing payroll, preparing annual accounts, tax filings and other additional ad-hoc queries.
Did you have any reservations about cloud accounting?
As I had not previously used cloud accounting software, the primary concern I had was security.
However, this was short-lived as after conducting research on the potential risks and observed benefits, I was quickly reassured.
Xero includes multi-factor authentication (MFA) when logging in, which adds an additional layer of security.
Xero also implements a robust security management programme, including a comprehensive Information Security Management System (ISMS).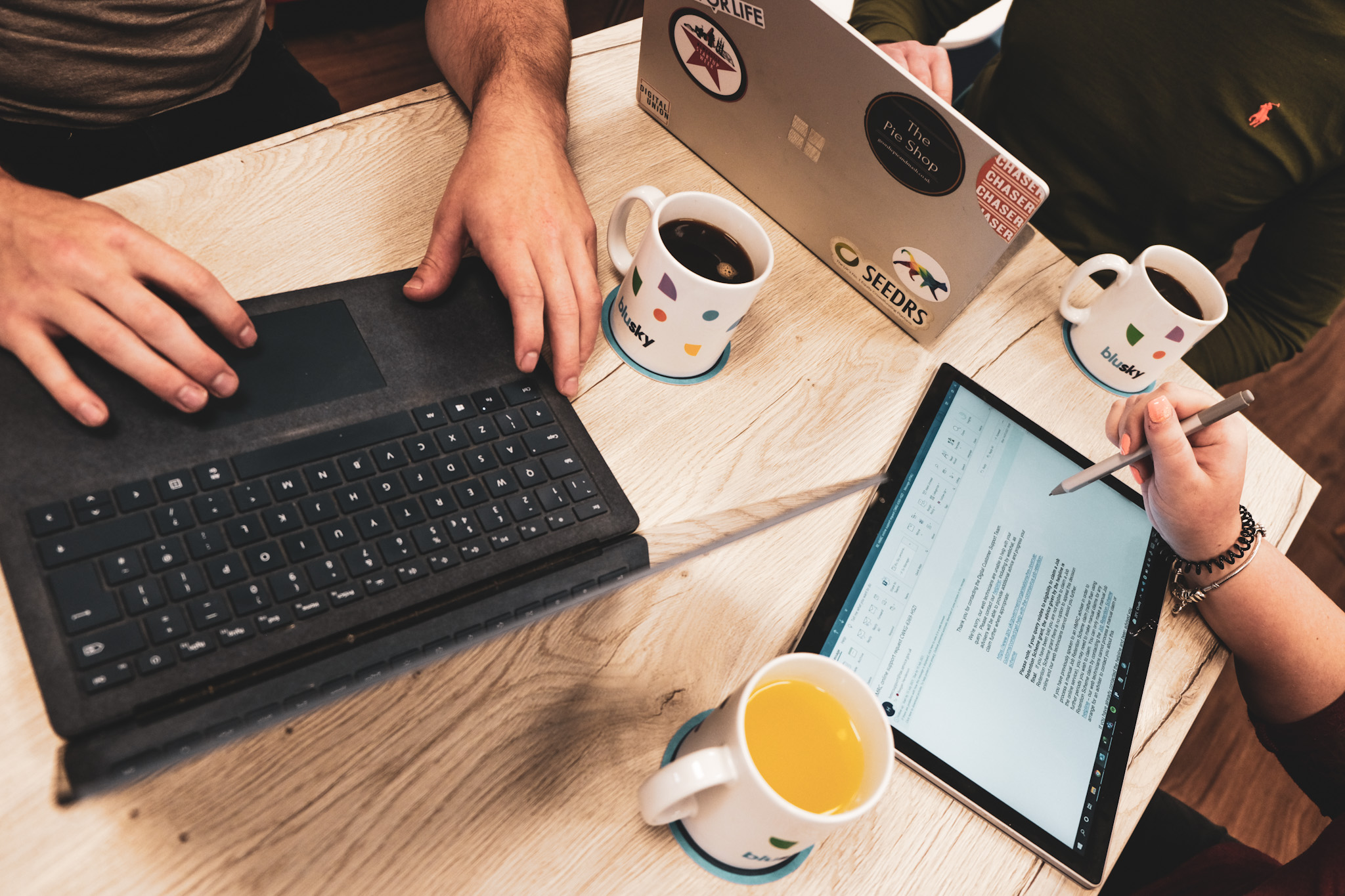 A great benefit of cloud accounting is the flexibility as well as the accessibility, as you're able to access the system from any location and computer.
Ross Elgie Finance Director
What do you think are the main benefits of cloud accounting?
A great benefit of cloud accounting is the flexibility as well as the accessibility, as you're able to access the system from any location and computer. Which means you're able to view your live numbers and make informed decisions wherever you need to.
Is there anything else you'd like to share?
Jonny, Paula, and the Blu Sky team have proven to be responsive and trusted partners. They have always looked to anticipate queries and requests before they happen and have answered my questions in a timely and thorough manner.
Thanks Ross! It was great to catch up.
Want to know if Blu Sky can support your business?
If your business needs assistance with migration to Xero or building an internal accounting system, we'd love to help!
Feel free to drop us a line on: info@blusky.co.uk.