We're over the moon to have won not one but two awards at this year's North East Accountancy Awards.
We took home the award for Accountancy Firm of the Year (Under 50 employees) and our very own Nicole Third, won the award for Rising Star Tax Adviser of the Year at the North East Accountancy Awards. What a night!
Over the last year, we've navigated life after lockdowns, got back to in-person events, and most importantly, worked incredibly hard to enhance the services we offer to our clients. Our focus is to help you look ahead, whether that be through gaining funding, creating forecasts, planning for business expansion, or even exit. All of this is possible using the latest financial tech to offer insights that help informed decision making, along with saving you time and money.
We've also done a lot of work to make Blu Sky a better place to work for the whole team, with wider opportunities for progression and development. As well as rejigging our strategy, values, mission, and overall purpose as business.
It's not been an overnight exercise and everyone has made a contribution, so winning the award for Firm of the Year really is an honour. We're all thrilled.
We're so pleased Nicole's work in the tax team has been recognised too. Nicole joined us in January and made a noticeable positive impact from day one.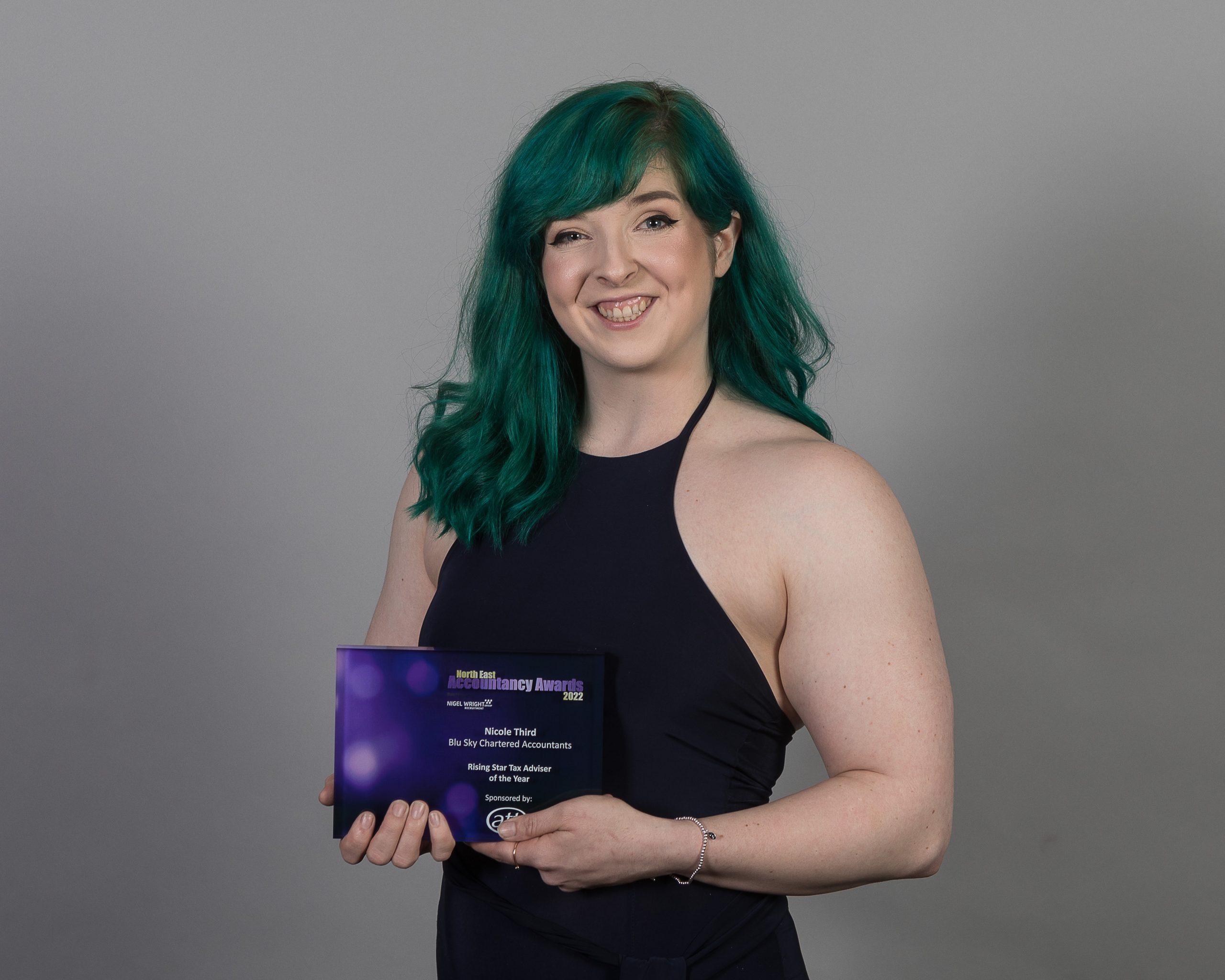 Despite joining us in the busiest month for tax, Nicole has achieved so much already and continues to help our clients with her specialist NFT knowledge. The rest of our tax team were at awards night with Nicole and had a great time celebrating!
That's not all…. We recently found out that we've shortlisted for Medium Firm of the Year at this year's Accounting Excellence Awards! The winners will be announced in September.
Earlier in the year we also became finalists for Xero's Midsized Firm of the Year award at the 2022 Xero Awards, alongside two other outstanding businesses.
We're halfway into the year and we're honestly thrilled at the recognition our incredible team is receiving.
There's more where that came from...