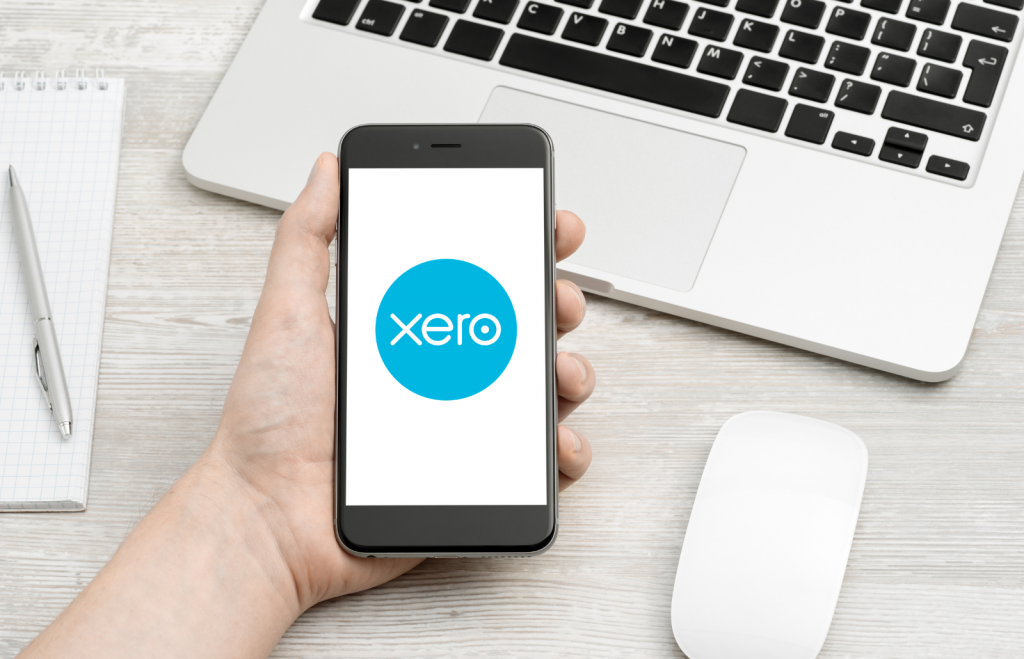 The number of Xero add-on apps available to business owners and their advisors is growing by the day. There are now over 750!
As a business owner, it can feel increasingly difficult to know which add-ons will help you in your digital transformation or which will help you work in a more efficient manner.
Don't sweat it, Jon Dudgeon, Co-founder and CFO here at Blu Sky, has pulled together Blu Sky's top 10 Xero add-on, integration apps. Read on to find out which add-ons are getting great reviews from us, our clients and Xero too!
What is Xero?
Xero is entirely cloud-based accounting software for SME's. Founded in 2006 in New Zealand, Xero is one of the fastest growing software as a service companies globally.
The software performs bookkeeping functions like invoicing and payroll whilst also allowing you to connect your live bank accounts.
Use of Xero add-ons can not only help you integrate flawlessly with the platform, but they can also help with business profitability, time keeping and efficiency.
What are the top 10 Xero add-ons?
Here is a selection of Blu Sky's and our clients, favourite Xero add-on apps.
1. Dext Prepare formerly Receipt Bank
Dext Prepare, which was originally released as Receipt Bank, was designed to make sure your business expenses and purchase invoices are no longer stored in or referenced out of a shoe box.
With Dext Prepare your receipt management is far more accurate and reliable, allowing you to keep track of expenses whenever, and wherever you are.
You can capture and upload your bills and receipts using:
The add-on works by keeping everything in one place, allowing you to focus on the important things, rather than worrying about the location of last week's lunch receipt or train ticket.
2. Fluidly
Fluidly helps you see and understand your current and future bank balance by analysing and learning from your transactions on an ongoing basis.
The integration with Xero makes cash planning effortless and allows you to focus on the important job of getting cash in the bank.
By providing you with a better understanding of your future bank balance, the add-on can really help you sleep at night.
How it helps you manage your business:
Sometimes it can be hard to see the wood for the trees. Fluidly's forecasting tools help you look ahead with confidence – by showing your past, present and future cash situation.
Forecasting using spreadsheets can be complicated and time-consuming. Fluidly takes the pain out of cashflow planning and helps you prepare for any eventuality.
Having the right amount of readily available cash isn't easy. Fluidly helps you recover outstanding debt and find the right loan for your business, so you can take immediate action.
3. Fathom
If you prefer seeing a visual picture of your business performance rather than staring at spreadsheets full of numbers, then Fathom is for you.
Fathom provides engaging management reports for you and your board, allowing you to make quicker and more informed key decisions.
Fathom will help you track the metrics that matter and get deeper insights into your business performance.
4. Xero Payroll
Xero Payroll makes managing your team's payroll stress free and helps you stay compliant. The cloud platform seamlessly integrates with Xero accounts, allowing easy tracking of taxes and staff payments.
As an added bonus, annual tax changes are automatically handled for you!
Xero Payroll will reduce the stress of managing your team by:
Allowing you and your team to log in to Xero payroll anytime, anywhere to make pay runs.
Managing the tasks you must do, automatically updating your accounts and creating HMRC submissions.
Making it easy for your employees to view their payslips, submit their timesheets and request leave from their mobile.
Including pensions to help you manage pension contributions.
5. Chaser
This cloud credit control software helps you systemise your credit control process, helping you ensure you get invoices paid sooner, and with much less need for human involvement.
By using Chaser's automated email software, which triggers when it sees unpaid invoices, you can rest assured that every invoice will be chased in line with your credit control process.
Chaser's charm lies in its ability to look and feel resoundingly human – even thanking your customers when they do pay you which is a nice touch.
6. Approval Max
Approval Max is an account payable and accounts receivable approval app that extends Xero with powerful approval automation features.
The app replaces paper and email based approvals with fully automated multi-role and multi-tiered approval workflows.
Approval Max helps increases control and efficiency in your business by enabling:
On-the-go approvals and instant notifications that allow you to review and approve (or reject) purchase orders and bills via your mobile or web app.
An additional level of control, where bills can be matched to purchase orders and with proof of delivery documents.
Invoices and expenses (captured by Dext Prepare) to be routed immediately through the multi-step and multi-role authorisation workflow run. Followed up by an automatic post to Xero after authorisation.
7. Go Cardless
GoCardless helps remove the pain of getting paid and makes it easier to collect payments via direct debit.
This add-on will then automatically transfer each payment to Xero, enabling your business to collect payment and see it automatically transfer across to your Xero account.
How it helps your profitability:
The usage fees to you are low.
It links with Xero so invoicing overall takes less time.
8. Izettle
iZettle is a feature-rich POS that's built specifically for your restaurant, bar or café.
Enjoy integrated payments, staff and table management, and quicker cash ups at the end of the day.
9. Harvest
Harvest tracks time and budgets by project, so you know what you should be billing your clients for.
Like most service businesses, you might not realise how much of your precious time is being used or how you split your time between clients. Now with use of the Harvest add-on, you'll have a lot more visibility.
Measure what you treasure. Once you start tracking your time or your teams time, you'll discover:
Which projects are profitable.
Which projects are not profitable.
What you're not billing. You may discover there are a few things you do over and over without charging the client for. Now you can evaluate whether you should.
10. Stripe
Get paid up to 14 days faster, and reconcile payments easily, when you use Stripe in Xero. You can also set recurring payments for repeat customers with auto pay in Xero.
Millions of businesses rely on Stripe's tools to securely accept payments. Stripe offers you fraud protection tools powered by advanced machine learning algorithms to help you detect and prevent fraud.
Want to know more? Drop us an email for a chat about Xero