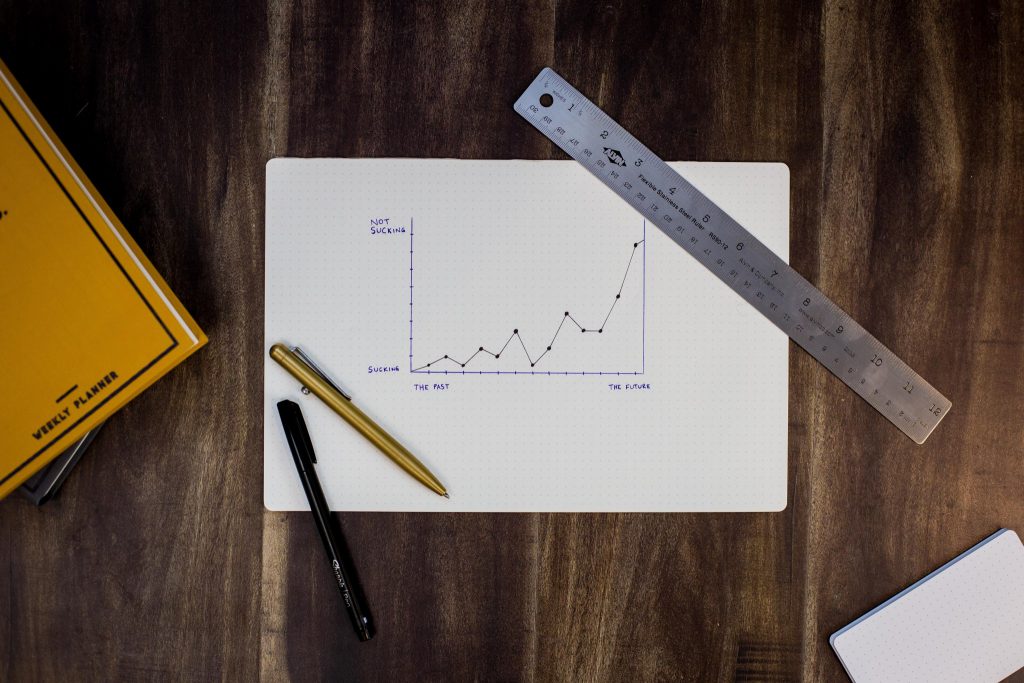 It's the start of 2021, and a new lockdown is in place across the UK. Business owners like you are settling down into the reality of what this year could be for you and your business. So how are you going to go about achieving your 2021 business goals? Our Co-founder and CFO Jon shares a 'to-do list' of tasks to inspire you to grab the opportunities that the next 12 months will bring.
A few days after the start of any new year, many of us have already thought about our New Year's resolutions – lose weight, start exercising, buy a new car, a new house, take that trip… and then have swiftly given up on them!
Sound familiar? Most agree this happens because we never really set realistic, achievable goals or establish the habits required to achieve them over the 365 days ahead.
The same thing happens for many business goals set in January. Good intentions aren't always underpinned by rigour, rhythm, reflection, and regular resets to keep the momentum going across the year.
With that in mind, here are some simple tasks that you can include on your list for 2021 so you can move forward and smash all those other business goals you have.
If you haven't already taken care of these 10 things, start adding a few to your to-do list now to tackle your 2021 business goals before 2022 arrives:
Task 1: Look back at what you accomplished in 2020
A lot can happened last year—both good and bad. While there is no doubt you straddled a few hurdles, don't forget those fantastic victories. Take a moment to reflect on those achievements, share them with your team, and be proud of what you did this year. Give your self a pat on the back and celebrate success.
Task 2: Get your taxes in order
This is a quick win in January to get you out the blocks and eat that tax frog. Make sure all your tax filing deadlines are in your calendar – personal tax being first up (get your self-assessment tax return submitted and paid), then corporation tax, VAT and PAYE. Make sure you have tax estimates in your cashflow forecast. This will allow you to plan, save, and ensure there are no surprises.
Task 3: Remember your team are starting a new year too
Do you already have employees? Whether they're part-time or full-time, schedule time to meet with them for year-end reviews.
Discuss their performance over the year, and chat more about their future in the company. They might be ready for a promotion or could use a little extra mentoring within their department. Encourage them to provide you with feedback about the business, too.
Task 4: Meet with your accountant
Why have a meeting now instead of later? Meeting your accountant allows you to get all your ducks in a row.
You can use this time to review financial statements, ask questions, and establish a timeline for your tax deadlines. Meeting with your accountant now will leave you better prepared to face both the new year and the commercial challenges ahead.
Task 5: Set your financial goals
Yes it's a good idea to have some financial goals for the business to work towards…..here are a couple of ideas:
Manage cashflow successfully – To better manage your cash, you should first identify what you are doing wrong, or what you need to do to improve so that you can boost your bank balance.
I recommend you start with a cashflow forecast that allows you to separate your money into different priorities. The idea is to have better overall control rather than spending little bits here and there until suddenly you're spent up without knowing how.
Pay your debts on time – Debts are one of the most common problems that people deal with. It's not bad to have debts, what is bad is that they get out of control and then you don't know what to do. So get a grip of what is due, when.
Task 6: Go virtual or buy a commercial property
Running a business from home is the new norm. And let's face it, it's the best way to keep costs down – especially in the early days when you're just starting out and not making much (if any) profit. However, that's not always an option for everyone.
If you need dedicated business premises, give yourself plenty of time to find somewhere appropriate. You need to think about:
the size of the premises you require
how much you can afford to pay
the location that best suits your needs and budget
how you plan to occupy the premises – tenancy, lease, licence, or purchase
Task 7: Revise your business plan
Remember when you first created a business plan for your company? Go back and review it.
How are you doing? Are you hitting all the short and long-term goals and objectives you had for your business? Has the management at your organisation changed at all? Are your financial projections still in sync?
If there have been noticeable changes in the business, edit your business plan to reflect them.
Task 8: Prepare to hire
If one of your New Year's resolutions is to hire full-time employees, now is the time to get ready to bring on new team members.
Remember, this is a fairly time-consuming process. You want to find employees who have the skills to help your business succeed, and not hire for the sake of doing busy work. Better a hole than an ar@e hole ? Keep this in mind while drafting up your job descriptions and interviewing potential candidates.
Task 9: Update your social media presence
Does your Twitter handle have an irrelevant tweet from months ago still pinned at the top? Do your Facebook cover images need a refresh? Is there an old Pinterest account you'd like to dust off?
You can use some of your time right now to update the most pressing social media items. Then, create a strategy for 2021 on how you plan to create, share, and engage with content for your business.
Task 10: Plan for your future (retirement plan)
No matter how old you are, you should always think ahead. There are plans that allow you to choose how much and how to save according to your needs.
Look for the best options to start a retirement plan that allows you to have the lifestyle you're used to when you grow up, or in case of disability.
That's it… Enjoy 2021, be grateful for the small, simple things and remember to give yourself a pat on the back. You're doing a great job!