We're looking for a Cloud Accountant to join our team!
The Role
Founded in 2008, Blu Sky employs over 20 people across two teams: our delivery team of accountants and tax experts (who are based from home across the North East of England) and our client relationship directors (who are located wherever the client needs them!).
At Blu Sky, our vision is 'to be pioneers in the future of accounting for SMEs'. Our team combined with our cloud accounting technology enables us to inspire the future story of client businesses through numbers.
In 2018 we won the prestigious Xero UK mid-sized firm of the year award. And over the last few years our ambition to grow nationally from our base in the North East has gathered momentum, with, at the end of 2020, 20% of clients based in London. We are looking to hire talented individuals that will help continue our growth and contribute towards our growing reputation.
'Insights' is our key end to end strategic product, taking the data from raw book-keeping through to the production of management accounts, board packs, and in line with client needs and service levels, in-depth analysis. The end product provides key client value in being the main financial tools they utilise to plan and manage their business.
As a technician within our Insights and VAT team, reporting to the Insights Team Leader who reports directly to the CEO, it will be your responsibility to both deliver and help others drive quality, delivery and expertise in your area and for specific clients. Using your skills effectively, you'll be able to identify and solve problems, whilst supporting the client relationship directors to deliver a five star service to our clients, and our wider company goals and objectives.
The successful candidate should have the ability to effectively deliver high quality output for clients, and to communicate across the business to both technical and non-technical stakeholders both commercial and accounting topics.
Purpose
The purpose of the Cloud Accountant role is to ensure records for your client base are reconciled, as well as making sure management accounts, VAT returns and board packs are produced in accordance with planning and quality requirements.
Responsibilities
The key responsibilities and duties of the CA role are:
Delivery of MI/Insights to desired quality thresholds and timescales.
Reconciliation of prime records (cloud based via ReceiptBank and Xero).
Technical and commercial expertise in producing and analysing output for clients.
Supporting other team members.
Skills
Essential
The ideal candidate would have spent time within a similar team in an accounting practice or has been in a technical or client facing role.
A minimum of AAT level 4 qualified.
Experience and practical application of using Xero, Receipt Bank, or similar cloud accountancy software like Fluidly and Float.
Excellent commercial knowledge of management accounts production, VAT and forecasting.
An ability to demonstrate a deep understanding of the impact of deliverables on the client and as input to the year end team.
A natural ability to consistently demonstrate precision and attention to detail.
Organised, with excellent personal time management skills.
Excellent oral, written, presentation, and interpersonal communication. Good team player.
A desire to self-research (supported by CPD) to continue to be on top of the game technically.
As a bonus
It would be great if you had:
Experience in mentoring and coaching junior team members.
There is also a strong preference for this candidate to be ACA or ACCA qualified.
Key Performance Indicators
The role is measured against the following KPI's:
Delivery of output according to plan
Quality Scores
Adherence to core values
The Salary
Competitive.
We can be flexible for the right person, the offer made will be dependent on experience.
The Holidays and Benefits
Competitive Salary plus 25 days of annual leave, plus a 'special occasions day'.
Commitment to growing your professional development and a training budget to support that commitment.
Eligibility for our flexible working arrangement, giving you the power to manage your time and place of work.
Hiring Process
If you pass one stage, you will proceed to the next. We try to give feedback to you if your application is unsuccessful but this is not always possible.
Phase 2 is as much about giving you the opportunity to find out as much as possible about us and our company as it is about us finding out about you and your capabilities. We want you to be as excited about joining Blu Sky as we are about being here! With that philosophy in mind, we will be running the following selection process to ensure that each candidate is given a comprehensive view of what we are all about:
Screening – We will review your application
Stage One – Initial interview with two senior team members
If stage One is successful – The completion of an online behavioural competency questionnaire
Stage Two – Second Interview with the senior team where we can discuss the output of the questionnaire and you can ask any further questions
Stage Three – 'Fireside Chat' Interview with one of our founders.
Offer and References
Where appropriate, we initially make a verbal offer.
Upon verbal acceptance we will make a formal written offer, subject to references.
Diversity and Inclusion
We believe that the best workplaces celebrate and promote diversity. We are committed to ensuring that Blu Sky is an equal opportunity employer. And we think it's right to build a company where everybody is welcome, with an open culture that thrives on not just our similarities but also our differences.
Part of this commitment is our promise that every team member and job applicant is treated equally, regardless of protected characteristics such as race, sexuality, religion or age.
Our company values of ownership, trust, no surprises, bigger than me, and doing it right, capture the essence of this statement, but we're now being clear that this is key to our mission.
Your Application
Are you passionate about joining a great team of pioneering accountants who want to drive accountancy through the 202s? Does working in a fast-paced environment that's growing quickly sound exciting to you?
To apply, send your CV over to recruitment@blusky.co.uk. Make sure to include a little bit about yourself and why you want to work at Blu Sky in your email.
Good luck!
Related Posts
We're hiring a Year End Accountant. Here's everything you need to know if you're interested in the role.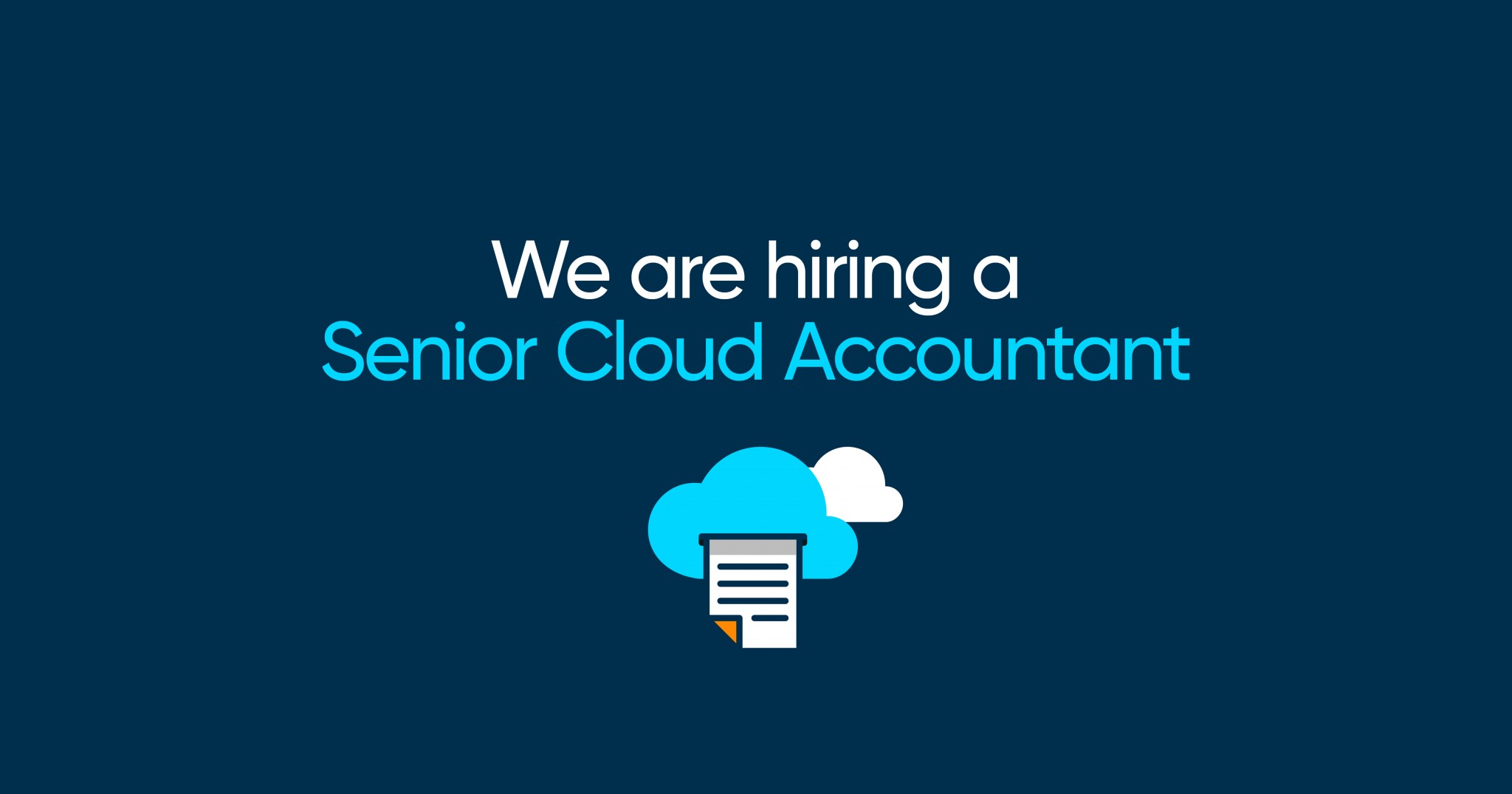 Here's everything you need to know if you're interested in being a Senior Cloud Accountant at Blu Sky.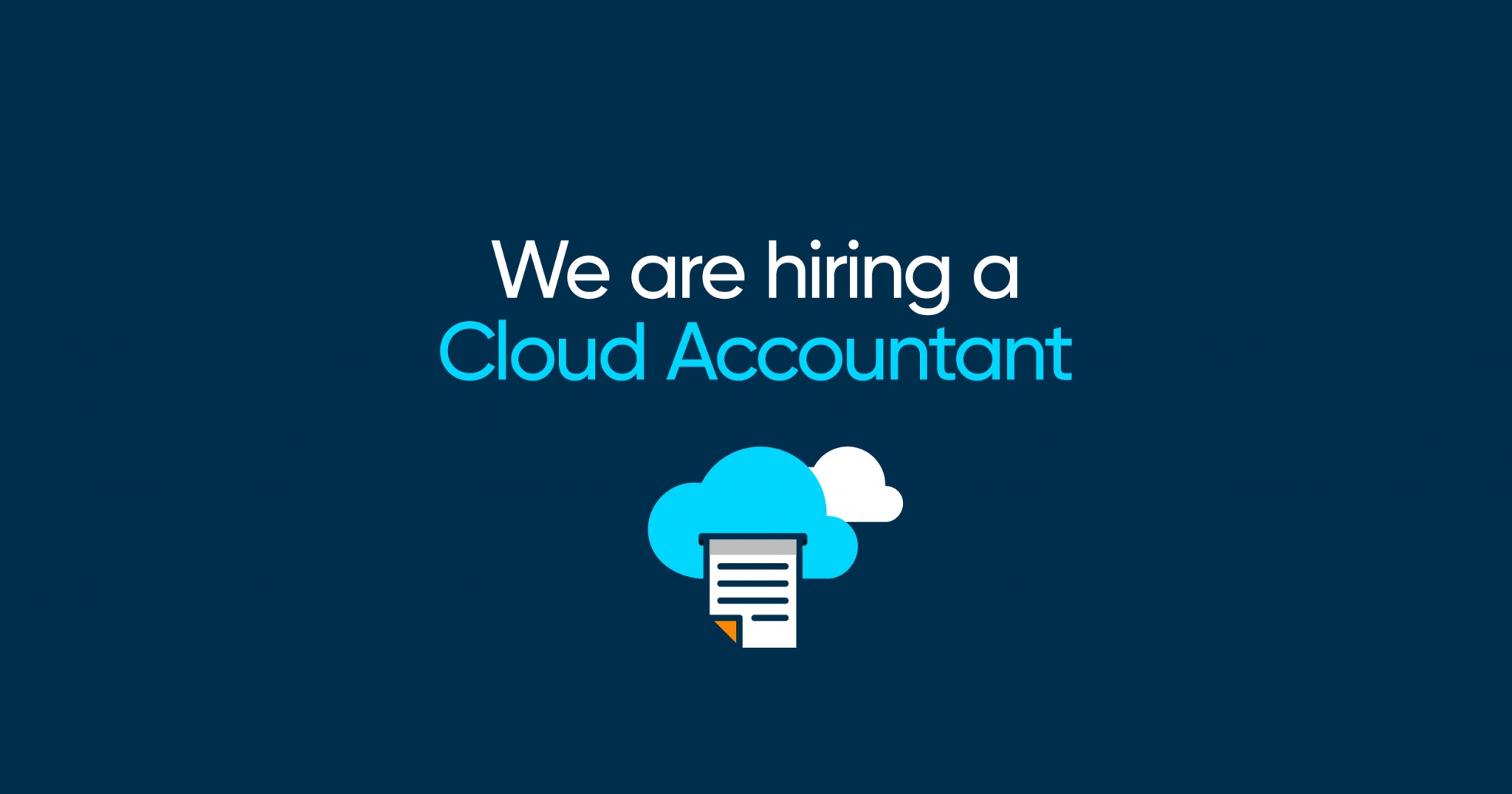 It's an exciting time at Blu Sky as we look to hire a Cloud Accountant. Here's everything you need to know if you're interested in the role.